Daily Hope Devotional by Pastor Rick Warren for today is here to give you the encouragement to live the life God has called you to. Please read, pray and share this devotional with someone today.
RICK WARREN DAILY DEVOTIONAL
TODAY'S  SCRIPTURE: Psalm 145:18 (NIV)
The Lord is near to all who call on him.
Click here for yesterday's message by Pastor Rick Warren.
God isn't far away. In fact, it's just the opposite. He's as close as your next heartbeat.
He's right there with you every moment. The Bible says, "God did this so that they would seek him and perhaps reach out for him and find him, though he is not far from any one of us" (Acts 17:27 NIV).
You might feel like God is a million miles away. But your feelings and reality don't always match. The truth is, God is with you right now.
Here are three truths about your heavenly Father:
He is never too busy for you. Sometimes you get too busy for God. But he never gets too busy for you. That's the kind of love he has for you. Psalm 145:18 says, "The Lord is near to all who call on him" (NIV). Every time you call, God is near. He thinks about you a lot more than you think about him. He thought about you before you were born and thinks about you every moment of every day.
OUR DAILY BREAD DEVOTIONAL FOR MONDAY 11TH OCTOBER 2021
He loves to meet your needs. He doesn't do it begrudgingly—he loves it! Matthew 7:11 says, "If you . . . know how to give good gifts to your children, how much more will your Father in heaven give good gifts to those who ask him!" (NIV) Simply enjoy the fact that God loves giving good gifts to you.
He is sympathetic to your hurts. If you're going through something tough this week, you may need this verse: "The Lord is close to the brokenhearted and saves those who are crushed in spirit" (Psalm 34:18 NIV). God is sympathetic. He's not standing on the sidelines. He's present in your pain.
ANDREW WOMMACK DEVOTIONAL 11TH OCTOBER 2021 
God is close to you, and he understands what you're going through. Turn to him; he's already there waiting for you!
This devotional is written by Pastor Rick Warren. Rick Warren is an innovative pastor, renowned author, and global influencer. The various ministries Pastor Rick has created are a multi-faceted expression of his heart to bring the whole Gospel to the whole world. Read
Do you want to be saved from the cruelty of this world? please click here
⇒ Check This Out: Christian Daily Supplement Designed to Transform Energy Levels & Revitalize Your Health! Made from 8 Biblical Herbs to give you A LifeTime Of Wellness and Grace.
Sponsored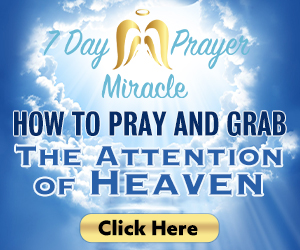 Usage Right

: The content on this site is posted with good intentions. If you own this content & believe your copyright was violated or infringed, please CLICK HERE to contact us to file a complaint. Please provide proofs of ownership and reasons for actions to be taken in your message Featured Daily Devotional Open Heavens • Rhapsody of Realities • Daily Manna • MFM Devotional • Joyce Meyer Devotional • Our Daily Bread Devotional • Joel Osteen Daily Devotion • Winners' Chapel Covenant Hour Of Prayer with Bishop Oyedepo