Andrew Wommack devotional for today is here.  The word of God is food to the spirit man. Read and digest the word of the lord for today and see how powerfully it will impact you.
Peter answered and said unto him, Though all men shall be offended because of thee, yet will I never be offended.
Just like Peter, we are often more confident of ourselves than God is. Many Christians are devastated when they fail in some area that they thought they had long since grown past. We need to realize that as long as we are in this mortal body, we cannot fall asleep at our battle station against the works of the flesh.
If we do, our flesh is just as capable of sin as anyone else's. If we fall, it should concern us but not surprise us. We should simply realize with Paul, that "in my flesh dwelleth no good thing," get back into the spirit through confession and forgiveness, and go on with Jesus.
The Lord has never had anyone who was qualified working for Him. Peter wasn't qualified, and even at our best, neither are we. If we realize that we are nothing and have nothing, then we are prime candidates to be used by God.
Peter went on to become probably the best known of the twelve apostles. The Lord used him mightily. But He didn't want him, or us, to forget that it was Christ in Peter and not Peter himself who was great.
This also illustrates the extent of our Father's love and forgiveness. If God not only forgave Peter for his sin, but also reinstated and advanced him, then surely we have not pushed God's grace beyond its limit. Where sin abounds, grace abounds much more.
God doesn't see us as a failure – just a learner. God can redeem the worst "failure" and work it together for good (Rom 8:28). We need to think like God.
Today's 
Andrew Wommack Devotional 
was published by  Andrew Wommack / The Association of Related Ministries International (ARMI) which is an extension of 
Andrew Wommack
 Ministries
 (AWM). The ministries provide a variety of teaching and study material available free-of-charge and this 
devotional
 is one of them 
read more…
Do you want to be saved from the cruelty of this world? please click here
⇒ Check This Out: Christian Daily Supplement Designed to Transform Energy Levels & Revitalize Your Health! Made from 8 Biblical Herbs to give you A LifeTime Of Wellness and Grace.
Sponsored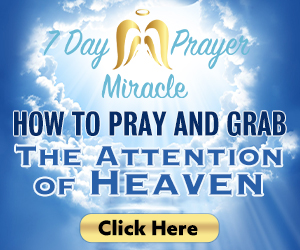 Usage Right

: The content on this site is posted with good intentions. If you own this content & believe your copyright was violated or infringed, please CLICK HERE to contact us to file a complaint. Please provide proofs of ownership and reasons for actions to be taken in your message Featured Daily Devotional Open Heavens • Rhapsody of Realities • Daily Manna • MFM Devotional • Joyce Meyer Devotional • Our Daily Bread Devotional • Joel Osteen Daily Devotion • Winners' Chapel Covenant Hour Of Prayer with Bishop Oyedepo