LIVING FAITH CHURCH WORLDWIDE  COVENANT HOUR OF PRAYER DAILY INTERCESSORY PRAYER GUIDELINES THURSDAY 18TH JUNE 2020.
Watch Live online: Covenant Hour of Prayer with Bishop Oyedepo.
WATCH WINNERS CHAPEL SUNDAY SERVICE LIVE ONLINE
Intercession 1: Father, endue every winner with unusual passion for souls, thereby bringing many into the kingdom and this church all through this prophetic season – Jhn. 4:32
Intercession 2: Father, turn everyone on our field this week into a sharp threshing instrument for effectiveness in reaping harvest of souls into the kingdom – Isa. 41:15
Intercession 3: Father, let all everlasting mountains standing in the way of every Winner and all our online worshippers be levelled out in this prophetic season – Hab. 3:6.
Intercession 4: Father, grant supernatural boldness to every soul winner in this prophetic season, result in signs and wonders, thereby leading many to salvation – Acts 14:3
Intercession 5: Father, send us the rain of Your Word in this prophetic season, thereby drafting abiding multitudes into our churches across the nations – Acts 6:7
Intercession 6: Father, we decree that the fire on the prayer altar of every winner and our online worshippers be kept burning all through this prophetic season – Lev. 6:12
Do you want to be saved from the cruelty of this world? please click here
⇒ Check This Out: Christian Daily Supplement Designed to Transform Energy Levels & Revitalize Your Health! Made from 8 Biblical Herbs to give you A LifeTime Of Wellness and Grace.
Sponsored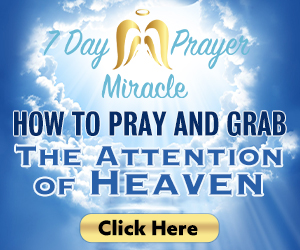 Usage Right

: The content on this site is posted with good intentions. If you own this content & believe your copyright was violated or infringed, please CLICK HERE to contact us to file a complaint. Please provide proofs of ownership and reasons for actions to be taken in your message Featured Daily Devotional Open Heavens • Rhapsody of Realities • Daily Manna • MFM Devotional • Joyce Meyer Devotional • Our Daily Bread Devotional • Joel Osteen Daily Devotion • Winners' Chapel Covenant Hour Of Prayer with Bishop Oyedepo