God has created you to be a victor, not a victim. Jump-start your day by celebrating the very best that God has for you!

These daily inspirations will help you grow in your relationship with the Lord and equip you to be everything God intends you to be. – 

Joel Osteen
Joel Osteen Daily Inspiration for Today 25th November 2021
It's not the size of what you're up against. What matters is what the Creator put in you. Don't be intimidated by how big the opposition is, by how bad the medical report looks, by how powerful the people are against you.
Like that little seed, you have the life of Almighty God. You have the favor of God. You have 'Can Do' power. You Are Stronger Than You Think.
Read Joel Osteen Daily Devotional 25th November 2021
Click here to watch JOEL Osten live service online
Do you want to be saved from the cruelty of this world? please click here
⇒ Check This Out: Christian Daily Supplement Designed to Transform Energy Levels & Revitalize Your Health! Made from 8 Biblical Herbs to give you A LifeTime Of Wellness and Grace.
Sponsored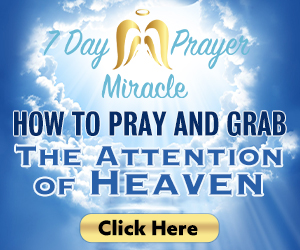 Usage Right

: The content on this site is posted with good intentions. If you own this content & believe your copyright was violated or infringed, please CLICK HERE to contact us to file a complaint. Please provide proofs of ownership and reasons for actions to be taken in your message Featured Daily Devotional Open Heavens • Rhapsody of Realities • Daily Manna • MFM Devotional • Joyce Meyer Devotional • Our Daily Bread Devotional • Joel Osteen Daily Devotion • Winners' Chapel Covenant Hour Of Prayer with Bishop Oyedepo