Daily Hope Devotional by Pastor Rick Warren for today is here to give you the encouragement to live the life God has called you to. Please read, pray and share this devotional with someone today.
RICK WARREN DAILY DEVOTIONAL
TODAY'S  SCRIPTURE: Hebrews 11:25 (NIV)
[Moses] chose to be mistreated along with the people of God rather than to enjoy the fleeting pleasures of sin.
Click here for yesterday's message by Pastor Rick Warren.
If you're going to be good at anything—if you're going to have long-term gain—you've got to accept short-term pain. Anybody who's ever played sports knows this. To end up in a championship game, you've got to work hard and practice for long hours.
But it's not just true in sports. It's true in finances and in relationships. I have a good marriage, but Kay and I have worked hard at it for years. It didn't come easy. To make your marriage work, you've got to work at it, just like anything else in life.
CHARLES STANLEY DEVOTIONAL 25TH NOVEMBER 2021
Many of your problems come from your inability to delay gratification. Society teaches you to say, "I want everything, and I want it now. And I want it to be free and easy." But life doesn't work like that!
To experience long-term gain, you have to make a choice, like Moses did: "He chose to be mistreated along with the people of God rather than to enjoy the fleeting pleasures of sin" (Hebrews 11:25 NIV).
He chose to be mistreated—to endure the short-term pain for the long-term gain of doing the right thing.
JOYCE MEYER DAILY DEVOTIONAL FOR 25TH NOVEMBER 2021
Pain is part of life. And if you choose to do the hard thing right now and put in the effort to learn and grow, to become strong and mature, then later in life you will benefit from it.
For example, some people are benefiting right now from decisions they made earlier in life not to spend more than they made—to save, tithe, and honor God. They're benefiting many years later because they were disciplined and did the hard thing first.
JOSEPH PRINCE DEVOTIONAL FOR 25TH NOVEMBER 2021
When you choose the short-term pain like Moses did, you'll see God deliver you so that you can enjoy the long-term reward.
This devotional is written by Pastor Rick Warren. Rick Warren is an innovative pastor, renowned author, and global influencer. The various ministries Pastor Rick has created are a multi-faceted expression of his heart to bring the whole Gospel to the whole world. Read
Do you want to be saved from the cruelty of this world? please click here
⇒ Check This Out: Christian Daily Supplement Designed to Transform Energy Levels & Revitalize Your Health! Made from 8 Biblical Herbs to give you A LifeTime Of Wellness and Grace.
Sponsored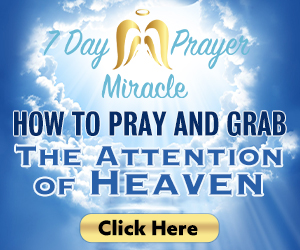 Usage Right

: The content on this site is posted with good intentions. If you own this content & believe your copyright was violated or infringed, please CLICK HERE to contact us to file a complaint. Please provide proofs of ownership and reasons for actions to be taken in your message Featured Daily Devotional Open Heavens • Rhapsody of Realities • Daily Manna • MFM Devotional • Joyce Meyer Devotional • Our Daily Bread Devotional • Joel Osteen Daily Devotion • Winners' Chapel Covenant Hour Of Prayer with Bishop Oyedepo