Daily Hope Devotional by Pastor Rick Warren for today is here to give you the encouragement to live the life God has called you to. Please read, pray and share this devotional with someone today.
RICK WARREN DAILY DEVOTIONAL
TODAY'S  SCRIPTURE: Romans 6:13 (GNT)
Give yourselves to God . . . and surrender your whole being to him to be used for righteous purposes.
Click here for yesterday's message by Pastor Rick Warren.
God wants you to learn to be a giver, not a taker. He wants you to surrender to Jesus by laying down every area of your life.
Jesus said, "If you insist on saving your life, you will lose it. Only those who throw away their lives for my sake and for the sake of the Good News will ever know what it means to really live" (Mark 8:35 TLB).
Notice the phrase "only those who throw away their lives." What does it mean to throw away your life? It means you submit yourself to God for his purposes.
CHARLES STANLEY DEVOTIONAL 16TH OCTOBER 2021
Romans 6:13 says, "Give yourselves to God . . . and surrender your whole being to him to be used for righteous purposes" (GNT). When you give yourself to God and let him use you, life becomes an adventure. That's when you really start to live!
When you say, "Okay, God, I'm not going to live for me anymore. Instead, I'm going to live for you and for other people. I'm going to learn to lay down my life and my plans," God will provide for all of your needs. The Bible says, "Seek the Kingdom of God above all else, and live righteously, and he will give you everything you need" (Matthew 6:33 NLT).
JOSEPH PRINCE DEVOTIONAL FOR 16TH OCTOBER 2021
How do you make the Kingdom of God your primary concern? You care about the things God cares about. God doesn't care about money and fame. He doesn't care about a lot of the things we care about. He cares most about people.
Surrender your life to God. Build your life around the things that are most important to him. He'll make sure you have all you need, and you'll find true purpose in life.
This devotional is written by Pastor Rick Warren. Rick Warren is an innovative pastor, renowned author, and global influencer. The various ministries Pastor Rick has created are a multi-faceted expression of his heart to bring the whole Gospel to the whole world. Read
Do you want to be saved from the cruelty of this world? please click here
⇒ Check This Out: Christian Daily Supplement Designed to Transform Energy Levels & Revitalize Your Health! Made from 8 Biblical Herbs to give you A LifeTime Of Wellness and Grace.
Sponsored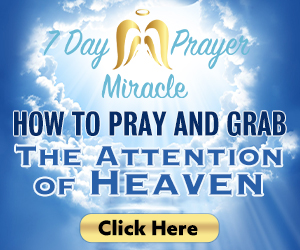 Usage Right

: The content on this site is posted with good intentions. If you own this content & believe your copyright was violated or infringed, please CLICK HERE to contact us to file a complaint. Please provide proofs of ownership and reasons for actions to be taken in your message Featured Daily Devotional Open Heavens • Rhapsody of Realities • Daily Manna • MFM Devotional • Joyce Meyer Devotional • Our Daily Bread Devotional • Joel Osteen Daily Devotion • Winners' Chapel Covenant Hour Of Prayer with Bishop Oyedepo