Max Lucado Daily devotional for today is here. This devotional is a pure revelation of God'd love for the hurting, the guilty, the lonely, and the discouraged. Find the perfect peace, hope and the love you need daily.
The topic of Max Lucado devotional for today 5th October 2021 is "Quiet Providence "
The dramatic story of Esther includes a clueless brute of a king; a devious, bloodthirsty Haman; a nation of Jews under threat of extermination. Mordecai, defiant and determined. Esther, gorgeous and gutsy.
Haman is the villain of the story. And Mordecai, an exiled Jew, really got under his skin. Esther 2:7 says, "Mordecai had a cousin…whom he had brought up." Esther "had a lovely figure and was beautiful." And God? Where is God in the story?
JOSEPH PRINCE DEVOTIONAL FOR 5TH OCTOBER 2021
You know, the book of Esther is one of the two books in the Bible that never mention the name of God. But a gold nugget lies in the substratum of the Esther story – quiet providence. Providence is the term theologians use to describe God's continuous control over history. He is regal, he is royal, and—this is essential—he is right here. And he is right here for you.
About The Author.
Max Lucado Daily Devotional for today is written by Pastor Max Lucado. He is a speaker and best-selling author who, in his own words, "writes books for people who don't read books." He serves the people of Oak Hills Church in San Antonio, Texas, and his message is for the hurting, the guilty, the lonely, and the discouraged: God loves you; let him.
Read more about Max Lucado Daily Devotional
Do you want to be saved from the cruelty of this world? please click here
⇒ Check This Out: Christian Daily Supplement Designed to Transform Energy Levels & Revitalize Your Health! Made from 8 Biblical Herbs to give you A LifeTime Of Wellness and Grace.
Sponsored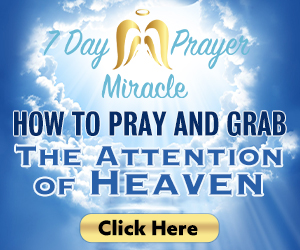 Usage Right

: The content on this site is posted with good intentions. If you own this content & believe your copyright was violated or infringed, please CLICK HERE to contact us to file a complaint. Please provide proofs of ownership and reasons for actions to be taken in your message Featured Daily Devotional Open Heavens • Rhapsody of Realities • Daily Manna • MFM Devotional • Joyce Meyer Devotional • Our Daily Bread Devotional • Joel Osteen Daily Devotion • Winners' Chapel Covenant Hour Of Prayer with Bishop Oyedepo