Max Lucado Daily devotional for today is here. This devotional is a pure revelation of God'd love for the hurting, the guilty, the lonely, and the discouraged. Find the perfect peace, hope and the love you need daily.
The topic of Max Lucado devotional for today 13th October 2021 is " The Hope the World Needs"
You know, we're caretakers of the message of Jesus. As you and I live out our faith, he is delivered into a faith-famished culture. We have the hope this world needs, but sometimes we forget. Billion-dollar industries are conning you by luring you into lifestyles that will leave you wounded and weary.
How about some examples? Pornography is one. Pornography, they say, is a harmless expression of sexuality. Hardly – it is as addictive as alcohol and drugs. Or this one: Whoever dies with the most toys wins. Take on the liability.
Borrow the money. But your Maker tells you, "Do not lay up for yourselves treasures on earth…but lay up for yourselves treasures in heaven" (Matthew 6:19-20).
The lies are everywhere, and their consequences are devastating. Be careful! Don't get too cozy in this culture.
KENNETH COPELAND DEVOTIONAL FOR 13TH OCTOBER 2021
About The Author.
Max Lucado Daily Devotional for today is written by Pastor Max Lucado. He is a speaker and best-selling author who, in his own words, "writes books for people who don't read books." He serves the people of Oak Hills Church in San Antonio, Texas, and his message is for the hurting, the guilty, the lonely, and the discouraged: God loves you; let him.
Read more about Max Lucado Daily Devotional
Do you want to be saved from the cruelty of this world? please click here
⇒ Check This Out: Christian Daily Supplement Designed to Transform Energy Levels & Revitalize Your Health! Made from 8 Biblical Herbs to give you A LifeTime Of Wellness and Grace.
Sponsored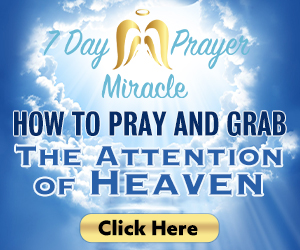 Usage Right

: The content on this site is posted with good intentions. If you own this content & believe your copyright was violated or infringed, please CLICK HERE to contact us to file a complaint. Please provide proofs of ownership and reasons for actions to be taken in your message Featured Daily Devotional Open Heavens • Rhapsody of Realities • Daily Manna • MFM Devotional • Joyce Meyer Devotional • Our Daily Bread Devotional • Joel Osteen Daily Devotion • Winners' Chapel Covenant Hour Of Prayer with Bishop Oyedepo