Max Lucado Daily devotional for today is here. This devotional is a pure revelation of God'd love for the hurting, the guilty, the lonely, and the discouraged. Find the perfect peace, hope and the love you need daily.
The topic of Max Lucado devotional for today 11th October 2021 is " Caretakers of God's Covenant"
God gave this promise to Abraham: "I will bless those who bless you, and I will place a curse on those who harm you. And all the people on earth will be blessed through you" (Genesis 12:3 NCV). When God called Abraham out of Ur, he made a covenant—a promise—that Abraham would be the father of a holy nation.
OUR DAILY BREAD 11TH OCTOBER 2021 
Exactly how would God bless the world through Israel? First, they would model a way of living that reflected the glory and goodness of God. And secondly, they would provide a lineage through whom Jesus Christ, the greatest global blessing, would be born. They were the curators and caretakers of God's covenant to Abraham.
For this reason they were to remain separate. Different. Holy. Set apart. And so are we. The assignment given to the Jews has been passed on to us.
About The Author.
Max Lucado Daily Devotional for today is written by Pastor Max Lucado. He is a speaker and best-selling author who, in his own words, "writes books for people who don't read books." He serves the people of Oak Hills Church in San Antonio, Texas, and his message is for the hurting, the guilty, the lonely, and the discouraged: God loves you; let him.
Read more about Max Lucado Daily Devotional
Do you want to be saved from the cruelty of this world? please click here
⇒ Check This Out: Christian Daily Supplement Designed to Transform Energy Levels & Revitalize Your Health! Made from 8 Biblical Herbs to give you A LifeTime Of Wellness and Grace.
Sponsored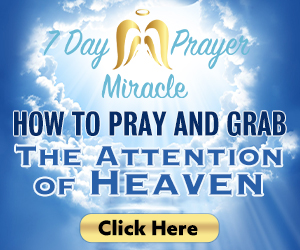 Usage Right

: The content on this site is posted with good intentions. If you own this content & believe your copyright was violated or infringed, please CLICK HERE to contact us to file a complaint. Please provide proofs of ownership and reasons for actions to be taken in your message Featured Daily Devotional Open Heavens • Rhapsody of Realities • Daily Manna • MFM Devotional • Joyce Meyer Devotional • Our Daily Bread Devotional • Joel Osteen Daily Devotion • Winners' Chapel Covenant Hour Of Prayer with Bishop Oyedepo