John Hagee Daily Devotional for Today Is Published to Inspire and Uplift You Each Day as You Receive Insight Into God's Word. Please Read, Pray and Share This Devotional with Someone Today.
The reference of John Hagee Daily Devotion for 16th October 2021 is "Psalm 139:14"
TODAY'S  SCRIPTURE Reference:  Psalm 139:14
I will praise You, for I am fearfully and wonderfully made; marvelous are Your works, and that my soul knows very well.
From the top of your head to the tips of your toes, God created the amazingly unique you.
You are His workmanship, created by God and for God. How easy it is, though, to be discouraged in the middle of the messiness – to feel unsaved, unworthy, and outside of His blessings. Remember that you are a work in progress!
Think about an intricate mosaic floor. From a distance, you appreciate the beauty of its overall plan. However, the closer you move towards it, the less you can comprehend the entire design. In fact, up close, you only focus on one broken shard of pottery. When all you see is brokenness, it is not impressive. It all comes down to perspective.
CHARLES STANLEY DEVOTIONAL 16TH OCTOBER 2021
God is working on you. He takes this broken piece, that shattered moment, this unplanned event, that mountain, this battle. He pulls it all together one piece at a time, over days and decades. Step back and see where you once were and where you are now, and know that God truly has worked all things together for your good.
Take heart! He has been refining you all these years. He will not quit until you are perfect in every way because He always completes every good work that He begins (Philippians 1:6).
JOYCE MEYER DAILY DEVOTIONAL FOR 16TH OCTOBER 2021
Blessing: 
May the Lord bless you and keep you. May the Lord make His face to shine upon you and be gracious unto you and give you His peace. May you recognize yourself as God's masterpiece – priceless and dearly loved. Submit to His work in you and live for His glory!
Old Testament
New Testament 
Psalms & Proverbs
John Hagee Devotional is written by Pastor John Charles Hagee who has served the Lord as a minister of the gospel for over 63 years. He is a fifth-generation pastor and the 47th descendent of his family to serve in the ministry since they immigrated to America in the mid-1700's. Pastor Hagee is the founder and Senior Pastor of Cornerstone Church in San Antonio, Texas, a non-denominational evangelical church with more than 22,000 active members. Read more.
John Hagee Devotional for today was shared by www.TheDevotionals.com.ng
Do you want to be saved from the cruelty of this world? please click here
⇒ Check This Out: Christian Daily Supplement Designed to Transform Energy Levels & Revitalize Your Health! Made from 8 Biblical Herbs to give you A LifeTime Of Wellness and Grace.
Sponsored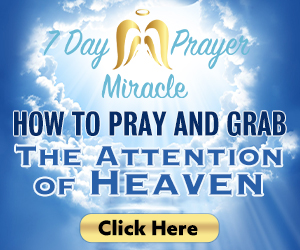 Usage Right

: The content on this site is posted with good intentions. If you own this content & believe your copyright was violated or infringed, please CLICK HERE to contact us to file a complaint. Please provide proofs of ownership and reasons for actions to be taken in your message Featured Daily Devotional Open Heavens • Rhapsody of Realities • Daily Manna • MFM Devotional • Joyce Meyer Devotional • Our Daily Bread Devotional • Joel Osteen Daily Devotion • Winners' Chapel Covenant Hour Of Prayer with Bishop Oyedepo