John Hagee Daily Devotional for Today Is Published to Inspire and Uplift You Each Day as You Receive Insight Into God's Word. Please Read, Pray and Share This Devotional with Someone Today.
The reference of John Hagee Daily Devotion for 15th October 2021 is "Ephesians 2:8"
TODAY'S  SCRIPTURE Reference:  Ephesians 2:8
For by grace you have been saved through faith, and that not of yourselves; it is the gift of God.
If anyone is in Christ Jesus, he is a new creation (II Corinthians 5:17)! The moment that we accept Jesus as Savior, we are made new.
The truth is that – until we come to Christ – we only have the ability to become a reformed version of our old selves. We can embark on a journey of self-improvement, but without Jesus, true change is impossible.
Too many believe they can grasp salvation in their own strength. They cease and desist sinning all on their own. Even if they have the self-discipline to do that, they still have a problem.
FROM HIS HEART DEVOTIONAL 15TH OCTOBER 2021
Their behavior has changed, but their sins have not been forgiven. They still need to be washed by the Blood of Jesus. Without the shedding of Blood, there is no remission of sins (Hebrews 9:22).
Grace – by faith – is what saves us. Grace is the work that God does, and He gives it to us as a gift! Faith in our ability does not save us; faith in His ability does. Works cannot save us – only His grace and Blood wash us clean.
How liberating to trust in His promise and rest in the work that He accomplished! Grace is the gift that He gives.
RICK WARREN DAILY DEVOTIONAL FOR 15TH OCTOBER 2021
Blessing: 
May the Lord bless you and keep you. May the Lord make His face to shine upon you and be gracious unto you and give you His peace. Stretch out your hands to receive the free gift of grace. May you rest in His promises and the work He completed for you. Be blessed to know that you are the child of God!
Today's Bible Reading: 
Old Testament
New Testament 
Psalms & Proverbs
John Hagee Devotional is written by Pastor John Charles Hagee who has served the Lord as a minister of the gospel for over 63 years. He is a fifth-generation pastor and the 47th descendent of his family to serve in the ministry since they immigrated to America in the mid-1700's. Pastor Hagee is the founder and Senior Pastor of Cornerstone Church in San Antonio, Texas, a non-denominational evangelical church with more than 22,000 active members. Read more.
John Hagee Devotional for today was shared by www.TheDevotionals.com.ng
Do you want to be saved from the cruelty of this world? please click here
⇒ Check This Out: Christian Daily Supplement Designed to Transform Energy Levels & Revitalize Your Health! Made from 8 Biblical Herbs to give you A LifeTime Of Wellness and Grace.
Sponsored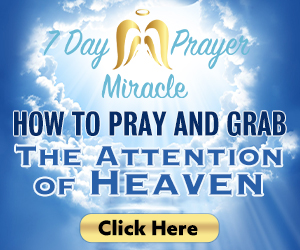 Usage Right

: The content on this site is posted with good intentions. If you own this content & believe your copyright was violated or infringed, please CLICK HERE to contact us to file a complaint. Please provide proofs of ownership and reasons for actions to be taken in your message Featured Daily Devotional Open Heavens • Rhapsody of Realities • Daily Manna • MFM Devotional • Joyce Meyer Devotional • Our Daily Bread Devotional • Joel Osteen Daily Devotion • Winners' Chapel Covenant Hour Of Prayer with Bishop Oyedepo