John Hagee Daily Devotional for Today Is Published to Inspire and Uplift You Each Day as You Receive Insight Into God's Word. Please Read, Pray and Share This Devotional with Someone Today.
The reference of John Hagee Daily Devotion for 14th October 2021 is "Luke 14:23"
TODAY'S  SCRIPTURE Reference:  Luke 14:23
Then the master said to the servant, 'Go out into the highways and hedges, and compel them to come in, that my house may be filled.'
To every Christian, Jesus has issued the order to go into all the world and preach the gospel to every creature.
Jesus spoke these words to a small group of faithful followers thousands of years ago, but this special assignment was not for twelve disciples alone. This commission was not isolated just to them. This special order was for every person who has ever received Jesus.
If you accepted him forty years or four days ago, you have the same commission. Go and tell someone else who Jesus is and what He has done. No need to memorize chapter and verse or pass a test. Just remember these three simple words: win the lost!
No matter your denomination or tradition, win the lost. No matter your age or generation, win the lost. No matter your unique gifts or the one thing to which God has called you, win the lost. No matter where you have been or where you are going, win the lost.
If you are looking for a passion and a purpose, win the lost. This is how to make a difference. When you win the lost, you introduce the sinner to the Difference Maker, and He changes everything.
Blessing: 
May the Lord bless you and keep you. May the Lord make His face to shine upon you and be gracious unto you and give you His peace. May the Gospel of Jesus be like fire shut up in your bones. Go forth to shine a light and tell His story so that the lost may be won!
Today's Bible Reading: 
Old Testament
Jeremiah 23:21-25:38
New Testament 
1 Thessalonians 2:1-17
Psalms & Proverbs
Psalm 84:1-12
Proverbs 25:15
John Hagee Devotional is written by Pastor John Charles Hagee who has served the Lord as a minister of the gospel for over 63 years. He is a fifth-generation pastor and the 47th descendent of his family to serve in the ministry since they immigrated to America in the mid-1700's. Pastor Hagee is the founder and Senior Pastor of Cornerstone Church in San Antonio, Texas, a non-denominational evangelical church with more than 22,000 active members. Read more.
John Hagee Devotional for today was shared by www.TheDevotionals.com.ng
Do you want to be saved from the cruelty of this world? please click here
⇒ Check This Out: Christian Daily Supplement Designed to Transform Energy Levels & Revitalize Your Health! Made from 8 Biblical Herbs to give you A LifeTime Of Wellness and Grace.
Sponsored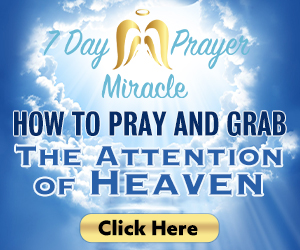 Usage Right

: The content on this site is posted with good intentions. If you own this content & believe your copyright was violated or infringed, please CLICK HERE to contact us to file a complaint. Please provide proofs of ownership and reasons for actions to be taken in your message Featured Daily Devotional Open Heavens • Rhapsody of Realities • Daily Manna • MFM Devotional • Joyce Meyer Devotional • Our Daily Bread Devotional • Joel Osteen Daily Devotion • Winners' Chapel Covenant Hour Of Prayer with Bishop Oyedepo