Connect with God Every Day. Would you like to read The Word daily, but don't know how to begin? Reading Creflo Dollar daily devotional is a good way to develop the habit of studying the scriptures.
Click here to Read previous Messages & Teachings by Creflo Dollar
"And this is the promise that he hath promised us, even eternal life" (1 John 2:25).
Eternal life is God's gift to everyone who accepts Jesus Christ as Lord and Savior.
About the Author
Creflo Dollar Daily Devotional is written by Creflo Dollar. He is the founder and senior pastor of World Changers Church International (WCCI) in College Park, Georgia, which serves nearly 30,000 members. Read more
Do you want to be saved from the cruelty of this world? please click here
⇒ Check This Out: Christian Daily Supplement Designed to Transform Energy Levels & Revitalize Your Health! Made from 8 Biblical Herbs to give you A LifeTime Of Wellness and Grace.
Sponsored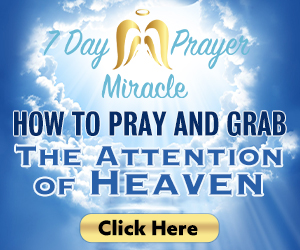 Usage Right

: The content on this site is posted with good intentions. If you own this content & believe your copyright was violated or infringed, please CLICK HERE to contact us to file a complaint. Please provide proofs of ownership and reasons for actions to be taken in your message Featured Daily Devotional Open Heavens • Rhapsody of Realities • Daily Manna • MFM Devotional • Joyce Meyer Devotional • Our Daily Bread Devotional • Joel Osteen Daily Devotion • Winners' Chapel Covenant Hour Of Prayer with Bishop Oyedepo