In Touch with Dr Charles Stanley is a daily load of wisdom and spiritual insight to help you stay in touch with God every day. Read today's edition below.
CHARLES STANLEY DEVOTIONAL.
The Topic of Dr. Charles Stanley Devotional for today 13th October 2021 is "The Nature of Conviction"
SCRIPTURE: John 16:7-15
Click here. to read yesterday's message by Charles Stanley
No one enjoys sensing conviction about having done wrong, but that uncomfortable feeling is actually a demonstration of divine love. The Holy Spirit convicts people of their sin, their lack of righteousness, and the reality of coming judgment so they'll turn to Christ and be saved. If wrongdoers never feel the guilt of their sin, they won't see the need for a Savior. Every prick of the heart is intended to draw them to Christ.
And we should also be grateful that the Spirit's convicting work doesn't end once a person is saved. He continues to instruct and shape us after salvation and convicts us of disobedience to our heavenly Father. In other words, He makes us aware of specific sins and God's attitude about such behavior. He also prompts us to confess our wrongs, repent, and turn back to the path of righteousness.
OUR DAILY BREAD DEVOTIONAL 13TH OCTOBER 2021 
In addition to protecting and leading us in these ways, the Spirit does much more for us. He guides us into truth, discloses the meaning of Scripture, transforms our character, and empowers us to live a holy, obedient life characterized by love. So listen to His conviction and promptings. They are for your good and God's glory.
Bible in One Year: Mark 1-2
About Intouch By Pastor Charles Stanley.
In Touch is a daily devotional written by Charles Stanley. He is the Pastor Emeritus of First Baptist Church in Atlanta, Georgia, having been senior pastor for 51 years.
The Charles Stanley Devotional is written to help you stay in touch and connected with Christ daily. Click here to read Intouch By Carles Stanley for each day of the year.
Do you want to be saved from the cruelty of this world? please click here
⇒ Check This Out: Christian Daily Supplement Designed to Transform Energy Levels & Revitalize Your Health! Made from 8 Biblical Herbs to give you A LifeTime Of Wellness and Grace.
Sponsored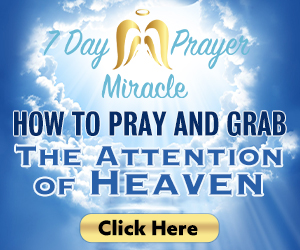 Usage Right

: The content on this site is posted with good intentions. If you own this content & believe your copyright was violated or infringed, please CLICK HERE to contact us to file a complaint. Please provide proofs of ownership and reasons for actions to be taken in your message Featured Daily Devotional Open Heavens • Rhapsody of Realities • Daily Manna • MFM Devotional • Joyce Meyer Devotional • Our Daily Bread Devotional • Joel Osteen Daily Devotion • Winners' Chapel Covenant Hour Of Prayer with Bishop Oyedepo